My windows license will expire soon……………..!! Please help me out.
Have you encountered "your windows license will expire soon" anytime when booting up your windows PC? Your windows is about to expire means all your work will be frozen. If yes, then here are a few tips that you should know to fix this issue.
In this article, we will share with you how to fix errors your windows PC license will expire soon in two different ways. The first method is by updating the Windows product key and the second one is by creating a new offline account on Windows PC. In order to carry out the process smoothly follow each step carefully.
Before we talk about the actual issue, here are a few questions that arise – did you activate your Windows with a genuine license, but after a few months of using it, did you get this infuriating error? Or have you purchased a laptop with Windows OS already preloaded, and now you encounter this annoying error? Well, whatever the question is, we are here to discuss the root of the problem and come up with an amazing solution to this issue.
Now let's discuss further in detail this fatal error "Your Windows license will expire soon":
Check Out Similar: How to Enter Bios Windows 10 on Startup [Proper Guide].
How to Fix the Error "Your Windows License Will Expire Soon"?
Usually, after you activate your Windows license, your computer will be in the "activated" status forever. It won't be asked for its activation all over again. Yet, sometimes something goes wrong without your knowledge, and your Windows OS shows a warning pop-up with the error message "your windows license will expire soon."
For instance, most of the laptops these days come preloaded with a version of Windows, and adding to that; they also have stickers that contain the license keys at the bottom. You can understand this better if you have purchased an old laptop from someone, they often write the license key down and use it to activate the same Windows edition on some other PC.
When they do that, your key will automatically be deactivated as you can't use the keys on two different Windows PC's, and you may end up getting this type of error. But at times, you will get a 'This copy of Windows is not genuine error instead.
To fix this issue, one of the most important things that you need to do is – to backup your Windows system backup from time to time. Now if you have been using a genuine product key for activation, then performing a recovery won't be much tough.
What's your role to fix your Windows license will expire soon?
The best way to rectify Windows License will expire soon of error is to reactivate your Windows license. But how to reactivate? All you need to do is, remove this license from your Windows PC and then use the same license key (you can find it in the sticker) to activate your Windows license again. This will definitely help!
How to remove the current Windows license out of your Windows PC?
To remove the current Windows License out of your Windows PC , all you need to do is press Windows + R, then A, and select the 'Yes' option so that the Command prompt pops up with administrator privilege on your Windows-based PC.
In the following step, you need to execute the following command in Command Prompt:
slmgr -up
After that, reboot your computer and use the Windows license key that is present on the sticker to activate your Windows all over again.
Note: Please ensure that you write down your license key before removing or deactivating it out of your Windows PC. Else, you won't be able to retrieve it.
If you are a part of the Windows Insider Program, try uninstalling the Windows product key, reboot your computer and then log in again with your Insider account.
Related – Fix Windows 10 Microsoft Compatibility Telemetry High Disk Usage [FIXED].
What should you do if you don't find the Windows license key?
If you can't discover your current Windows license key because you forgot to save it or the sticker was removed unexpectedly, you can retrieve it without any worries by using ShowKeyPlus.
You can download it and use it to view your Windows license key.
If you have purchased this Windows product key from an authorized retailer, it will usually be present as the Installed key. Now let's try and understand how to activate Windows 7 without a product key.
If you have upgraded from Windows 7 or Windows 8.1 to Windows 10 genuine activator, it would not just display the license key of Windows 7 or Windows 8.1, but it will also display the license key of your current windows ten too.
You can either use the "Save" button to your Windows license key or note it down on paper for future reference.
Things to do When Windows 10 Asks For A Digital License:
Are you trying to know how to activate Windows 10 license, but it shows your license is invalid or issues like can't activate?
This occurs frequently when you upgrade from Windows 7, 8.1 to Windows 10. In that case, you can make use of the old license, which belongs to your Windows 7, or Windows 8.1, to activate your Windows 10. As per the reports from users on Microsoft Community, this method proved to be the best and helped them to activate their Windows 10 successfully.
If you want your Windows license to be secure, you can lock it using a Microsoft account in Windows 10, all you need to do is navigate to Settings -> Update & security -> Activation and then add your Microsoft account into your PC there.
Windows 10 Insider Program could be used to Link a Microsoft Account.
The next time that you plan to activate your Windows 10 after reinstalling, you need to add this Microsoft account, and then Windows will be automatically activated.
Are you losing your Windows license key and are not able to retrieve it? The only best solution to get rid of the "Your Windows license will expire error soon" is to purchase a new license and reactivate your Windows account.
So, without much ambiguity, let's try and understand this in a better way to fix this kind of error:
1. Try restarting the Windows explorer process
1)Firstly, press Ctrl Alt + Del. Then click on the Start Task Manager.
2) Once you open the task manager, click on the process tab. You will find numerous processes occupying your RAM. Now, look out for Windows Explorer and right-click on it.
3) then, from the drop-down menu that pops up, click on End Task.
4) Now click on the file in the topmost bar containing three tabs, namely – File, Options, and View.
5) Next, select the Run New Task.
6) A dialogue box of Create New Task will appear. All you need to do is type "explorer.exe" into the text area provided and hit okay.
7) Now you are almost done resolving the issue of your windows license will expire soon in Windows 10.
8) Time for you to open the Command Prompt. To do the same, press Win + X and then click on Command Prompt (Admin).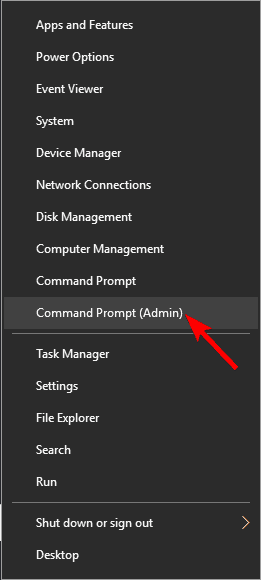 9) Once you find the command prompt, type the following command:
slmgr -rearm (Do not forget to give a space after slmgr)

10) Finally, press Enter and close the Command Prompt. Reboot your device again.
2. Use the Activation Troubleshooter method
The Activation Troubleshooter method can be relevant only if you have Windows 10 Version 1607 or above. Follow the steps mentioned below to understand better:
Open the Start Menu and then look for Setting in the search bar.
In that, choose Update & Security.
Numerous activation errors would be displayed on the window when clicked, now click on the Activation option from the left pane.
Time to launch the Activation Troubleshooter, and you are all set to go.
3. Registry modification
Note that these steps are to be followed only if you have a genuine copy of Windows and face the Windows license will expire soon issue. It's quite a frequent issue and can be solved in the following steps:
1) By pressing Win + R, open run and then type "Regedit".
2) Once the Registry Editor is free, click on File -> Export.
3) Then, click on All as the Export range and after mentioning a proper location hit Save button.
4) Once you're done exporting the registry, open the Command Prompt in Admin mode using the Win+X key.
5) then start typing the following command and hit Enter.
Commands are as follows:
reg add "HKLM\Software\Policies\Microsoft\Windows NT\CurrentVersion\Software Protection Platform" /v NoGenTicket /t REG_DWORD /d 1 /f.
Therefore, by following these steps, you can modify your registry and prevent the unwanted displaying of the message of "your windows license will expire soon."
4. Disable the Services
1) Initially, open the Run terminal by pressing Win + R and then type "services.msc."
2) Once the Services dialogue box appears, find for the Windows License Manager Service and double-click on it to know its properties.
3) Now the properties windows open and Click on Stop if Service status is Still Running.
4) After that, choose Startup Type as Disabled and hit Okay.
5) In the Services Dialog box, try locating the Windows Update service and double-click on it to know more about its Properties.
6) Finally, stop the service if it is running and try setting the Startup Type as Disabled and save the above changes.
If you follow the above steps correctly, it might resolve the issue of your windows license will expire soon.
Read More – Ways to Fix Confirm Form Resubmission err_cache_miss [FIX].
Conclusion
"Your windows license will expire soon" is no less than a nightmare. Your windows is about to expire means you are stuck in between. These are some of the few methods that you can choose to tackle the issue Windows license will expire soon. If you are still having any problems in solving this issue you can comment your queries below in the comment box. We will try to help you in solving your issue. Keep check our website for similar posts on How to fix things in Windows. We wish these methods prove worthy of your time and you will never panic and say "My windows license will expire soon." See you next time, stay updated and happy error fixing!
 Thank you.
If you face any issues regarding the query "windows license will expire soon" or have some suggestions, please feel free to discuss it in your comments below. If the post solved your problem, please like and share it on social media!