The most exciting feeling these days during the ongoing pandemic situation is when our doorbell rings, and we expect it to be someone which makes us go to our doors or even outside. Do you ever wonder how people install a ring doorbell?
We have so much time these days, and we could even try to learn something new, like installing this ring doorbell on our own. Don't wonder how because we will help you out on how to do this.
Concept and Working of Doorbells
We all love a life of leisure and comfort where we can lie in our beds all day long and not worry about getting up and working. The Ring doorbell allows you to have this kind of comfort in your life when it comes to getting up and answering the front door every time somebody shows at our doorstep.
The Ring doorbell physically appears like any other doorbell, but it comes with an integrated video camera that allows us to see who is at our doorstep virtually. This feature is accessible when you're home and when you are not home because it is connected to our smartphone, and it allows us to access it through that.
It is a battery-powered device that can operate wirelessly and independently. It is a WiFi operated device with a two-way audio system. When someone rings the bell, the signal reaches from the doorbell to the Ring doorbell's cloud servers and eventually to the Ring doorbell app on your phone.
It is a fairly easy device to install, so let's dive straight into that.
Read more- How to Install an SSD in PC and Laptop
Steps to Install Ring Doorbell
Step 1 – Gathering the tools
When you buy Ring Doorbell, the Ring doorbell kit pretty much contains all the tools and material that you might need to install Ring doorbells, including screwdrivers, screws, a charging cable (if needed), and instructions manual.
Apart from these, you may need a drilling machine to fix the ring doorbell into a hard wall. We also recommend that you have a flathead screwdriver or a box cutter in hand to remove the existing doorbell that you might have.
Step 2 – Charging the battery
Once you unbox the Ring doorbell, you will notice that you have a charging cable. Using the charging cable, plug your device into charging.
You should see a red light and a green light to indicate the battery is charging with your battery plugged in. Charging may take four to six hours, so wait patiently and do not try to speed up the process. Once the battery is fully charged, the red light will turn off, and you'll get the green light on the battery device, which literally means a green sign to go through with the installation of the device.
The battery is rechargeable and removable as well so, even if you have mounted the Ring doorbell on your wall, you can always physically remove the battery and recharge it as and when required.
Step 3 – Connecting to the Internet
Download the Ring application on your phone and connect it to your home WiFi connection. This app will be the main point through which you can manage all your ring doorbell functions. This is where you will check in all the people who come to your house.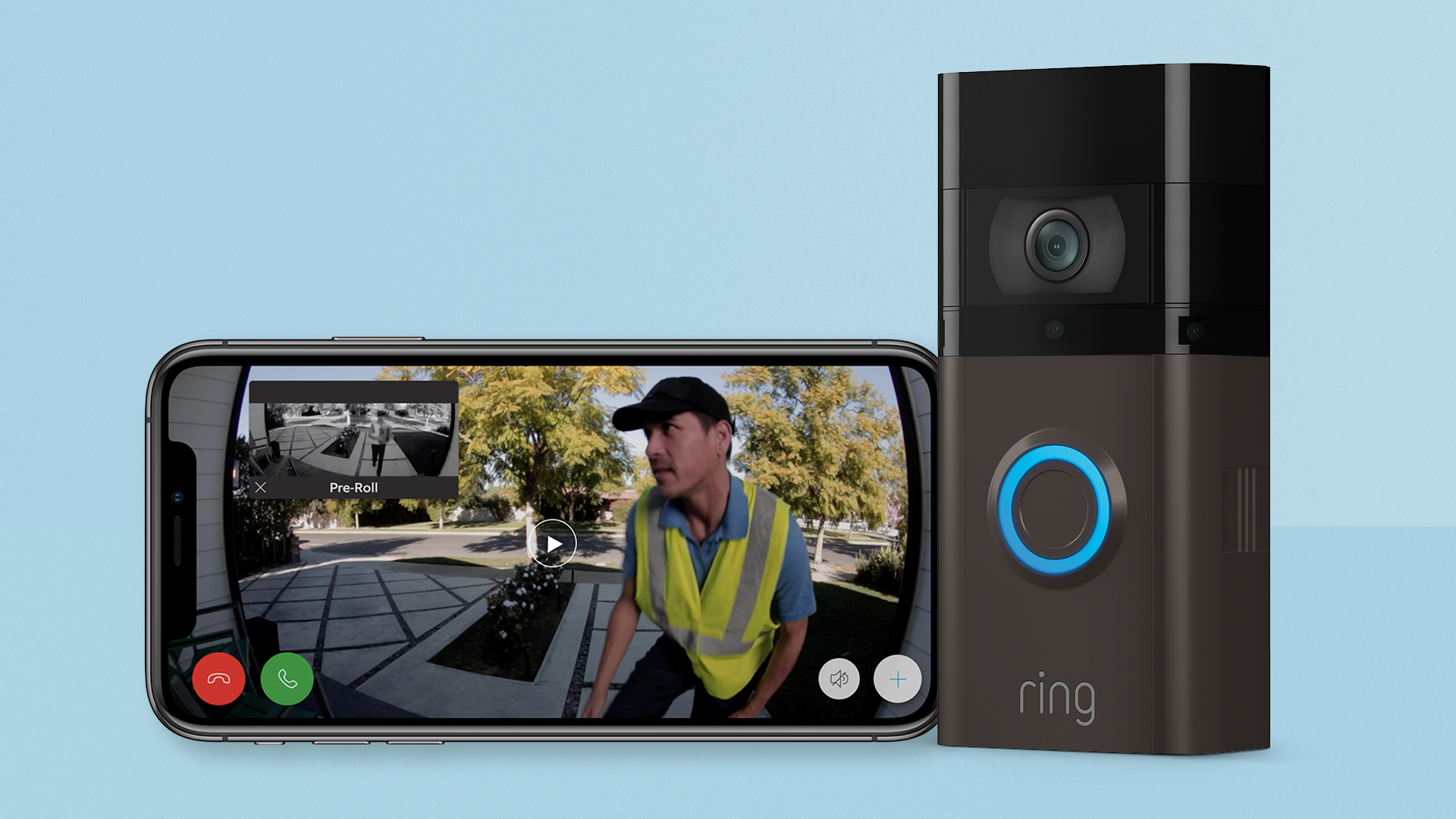 Just create an account and follow all the on-screen instructions you get in the app, and this app will walk you through all the steps to set up your Ring doorbell.
Step 4 – Shutting Off power
Now is the step to remove your existing doorbell, but before doing so, make sure that your old doorbell's power has been shut off. This is for safety reasons because now you will be dealing with exposed wiring.
Also read- How to Find Model Number of Your Computer in Windows 10
Step 5 – Removing your old doorbell
At this point, you can remove the old doorbell off your wall and prepare for the physical installation of the new Ring doorbell.
Using the screwdriver or the box cutter, remove the old doorbell. Gently pull the doorbell off the wall and pull it out, exposing the two power wires. Loosen the screws to detach the wires and take out the doorbell completely.
Step 6 – Attach the new Ring Doorbell
Due to the old doorbell's removal, your wall will have an existing hole with two wires hanging out.  Hold the doorbell up to the wall or doorframe that you want to install your new doorbell and mark the spots that need to be drilled apart from the one hole already there. Use an electric drill to create the new holes.
Connect the two doorbell wires to the two screws on the back of the Ring doorbell. It doesn't matter which wire connects to which screw. If the wires are too short, use the wire extenders provided by the Ring kit. Ensure each wire has a good connection to the screws and that they are not touching each other. Now, mount the doorbell using the included screws.
Position your Ring doorbell just above the bracket and press in and down until it clicks into place. It's okay to use a little bit of force on this step.
Step 7 – Restoring the power
It is time to flip the breaker switch on again and test your device that you single-handedly installed.
If everything seems to be in order, you can screw the two included security screws into the faceplate's underside using the small end of the included screwdriver. If not, recheck the connections that you made earlier.
Step 8 – Setting preferences in the app
Congratulations, your Ring doorbell installation is complete now.
You can play with the app and change the settings and how you prefer.
Also read- How to use OBS [A Beginners Guide]
Points to Remember
When the Ring doorbells are hardwired, they don't get fully charged; instead, they get trickle charged.
Ring doorbells can be used without wires as well as their batteries are rechargeable.
Ring doorbells can be stolen too. Yes, even though the app is highly modern and connected to your devices and stuff, it can still be stolen. However, it is highly unlikely that the person who stole it will be able to use it.
The battery life of Ring doorbells is highly amazing. It can go for months without charging once it has been fully charged.
I hope this guide is good enough for you to completely understand the ring doorbells' working and how to install them.
Hope you like it!