Do you desire to surf anonymously and boost up your internet downloading as well as internet speed? If yes, then VPN(Virtual Private Network) is the best tool that is widely used by thousands of people across the globe to access certain websites that's restricted by internet service provider firewall. Not just that, it makes your life much easier by hiding your real identity over the internet and not keeping track of anything that you view.
When you are connected to VPN, your real IP is substituted with the one of the server and once you disconnect it; it will be back to normal. Also,  while you are connected to VPN, governments, hackers and your ISP can't snoop on your activities. VPNs comes in different price ranges such as free, paid, trial version and full version. A lot of people might think that free is synonymous with low quality but it's not so! 
So, here we will provide you a list of best free VPN for android to browse your data and hiding your real identity over the internet.
List of Best Free VPN for Android (Unlimited)
Moreover, if you suddenly wish to stream your favorite shows from anywhere, all you need to do is use the best VPN for streaming tool to change your IP address. You can browse the internet securely anytime anywhere without your information getting leaked. For instance, many countries across the world do not have access to Google, Twitter or other websites, so in order to conceal their original IP addresses, they make use of the VPN tool and visit those sites with a distinct secure network.
Also, the VPN service provides a better browsing experience since it offers unlimited bandwidth to users so they can browse as much as they want without any restrictions.
Nevertheless, if you want a speed, secure browsing facility with no download history, including all the bells and whistles, then you must opt for a paid VPN service.
Altogether it's worth a damn looking at our best free VPN for Android 2021. Now let's take a look at those VPN tools for our webheads out there:
Also Check – Top 10 Best Registry Cleaner Software.
1. Turbo VPN
The amazing part about turbo VPN is that it's the best free unlimited VPN for Android which is available on Google Play Store, that refreshes the proxy list on a frequent basis to give you a happening experience.
It's free, reliable and extremely lightweight tool which saves you money and time. It offers unlimited bandwidth to users for browsing the internet without any disruptions or restrictions thus making it the perfect VPN for Android phones. 
Needless to say, this best free VPN for android prevents unauthorized access to your phone so that your personal information does not leak out easily.
Features:
One of the swift VPN. Gets connected automatically when high-speed networks are available.
Ease of use. One tap would be sufficient.
Cloud proxy servers are accessible to the internet even faster.
Can outbreak school or college firewall to surf the internet anonymously.
Encrypts smallest of the small data on your phone.
2. Hola Free VPN proxy
Hola Free VPN proxy is yet another best free VPN for Android whose operation quite differs from the other VPN apps. This app is more like a peer to peer service where people share the same idle resource, again and again, making it robust in nature. It consumes minimum data from surfing even then provides you with a positive experience.
When you click on a web link, it shows you an ad along with the link to get redirected. Apart from that, Hola free VPN proxy provides you content instantly and also offers unlimited bandwidth thus making your life easier. 
Features :
Surfing could be done free of cost with limited bandwidth.
Obtain your favored content right away without reloading the current page.
You are allowed to access all restricted sites.
Unidentified surfing of internet without the log history.
3. Touch VPN
Touch VPN is one of the must try the app in this guide that mainly pays attention to protecting your Wifi connection so that no hacker can barge in and collect any sensitive information from your phone at all. It has a super cool feature that lets you activate stealth mode which will make your phone's identification totally anonymous. Therefore, this best free VPN for Android is slightly faster than other apps. Also, it doesn't occupy a lot of memory space to use.
When you  click on a web link, this app redirects you to the original site in stealth mode. However,  when using it with Wifi, make sure you do not use any other bandwidth-consuming apps along with Touch VPN else you will experience a sudden drop in speed.
Features :
The app is free. Don't have to use your credit card details in any case.
Unlimited bandwidth and usage.
You can use effortlessly by just tapping on connect to surf the internet securely.
Paramount security installed to protect your sensitive data.
24X7 in your service to help.
4. Editor's choice – ExpressVPN
ExpressVPN is by far the best free vpn android app available on Google Play Store which has been selected as Editor's choice innumerable times. Also, It is significantly lighter in size and assists in concealing the identity of your smartphone from the entire globe. You can surf the internet with utmost ease.
That's not all, it also encrypts your phone so that you can browse for videos, images etc with no disturbance.
Therefore, you can access blocked websites without any fright using this tool
Features :
ExpressVPN supplies almost 145 connections from 90 different locations.
Locations including places like USA, UK, Canada, Australia, and the list goes on.
History logs are not recorded in this best free VPN for Android.
Tor browser is made available in case you feel like surfing anywhere anytime.
Support staff available to help you with any doubts and confusions if there's any.
VPN for WhatsApp.
5. SuperVPN
Another super-duper Android VPN app is SuperVPN. It is damn easy to use and has a unique feature of tap to connect. All you need to do is install this app, open it and just tap on connect to surf the browser and internet securely without revealing your identity.
It also adds a Simple PIN lock security feature that lets you block any unauthorized access to your WIFI network. In addition,  it is one of the most secure apps with AES 256-bit encryption which makes it tough for hackers to tap into your device's internet connection. This free VPN for android is totally free from ads and does not  occupy much storage space.
Also, It has an unlimited trial version for a large number of users out there. Premium features are also accessible for paid VPN users.
Features :
This best free VPN for Android provides surfing protection and ensures no tracking prints are left behind.
Gives you access to all the blocked websites.
It's not compulsory to sign up or register, unlike other apps.
Speed and bandwidth are unlimited.
Rooting is not necessary.
Encrypts the internet traffic.
Assured app and is easy to use.
6. TunnelBear
This free VPN for android offers services that are easy to use and offers breathtaking speeds. This best free VPN for Android serve free option that is mostly limited to 500MB per month so if you're a web-head, it would be better to upgrade to their premium plan.
When the free plan is activated, you are protected by their bear-tunnel that keeps your activities hidden. However, if you're using public WiFi hotspots or some other free internet source which might read sensitive information from your device then this free VPN for android can be very useful as it encrypts your data to keep it secure.
Features:
Extremely faster Speed.
Acts as a server in 20+ counties.
256-bit encryption can be done by this app.
7. Windscribe
Windscribe supplies up to 10GB of free usage per month. Using the built-in ad blocker, you can browse without being forced into purchases or diverted by prodigious pop-ups. And, the best part of this free VPN for Android is that it can ingress Netflix, the speeds may not be that great though.
Also,  it is advised to avoid using this app if you're not a fan of ads.
Features:
Top encryption can be seen in this best free VPN for Android.
10GB data per month free of cost.
It is a built-in browser.
8. Hotspot Shield
If fast speeds and loads of geo-blocking capabilities are your top-notch priority, Hotspot Shield is for you. This best free VPN for Android serves premium as well as free version. The free version is supported by ads, and your data is limited to 500 MB a day. Both the versions are well accepted.
Looking  at the speeds it offers, Hotspot Shield is a perfect free VPN for Android to download. Also , it is compatible with all popular platforms where  Android devices are not an exclusion.
Features:
Lightning induces great speeds.
Data is limited to 500 MB a day
It is easy to use and has a streamlined interface.
9. ProtonVPN
One of the best ProtonVPN instigated an integrated Android app back in January, and most of them loved it! Security is something that is not compromised in any case as it is created by the makers of ProtonMail.
Sadly, the speed of the free version is comparatively slow to push you to buy a subscription. You can manage this speed for basic services by using this best free VPN for Android. One other alternative is to use a secured hosting if you're a blogger. You can check hosting deals by Quora for some good results.
Features:
Connects 3 countries.
You can have unlimited browsing.
It does not keep track of what you browse.
10. FinchVPN
The free VPN download version of FinchVPN is a source of support for PPTP and OpenVPN. It encrypts your data traffic and provides safe online browsing. This best free VPN for Android offers up to 3GB data for free users and allows access only to free VPN servers. For many, 3GB is more than sufficient if you don't stream videos on a frequent basis.
When you use this free VPN for Android, it also offers the luxury to cancel the connection whenever you want. Isn't  it great?
Features:
Supports OpenVPN.
Serves 3GB per month for free users.
Decent speed and use to stream videos.
11. PrivateVPN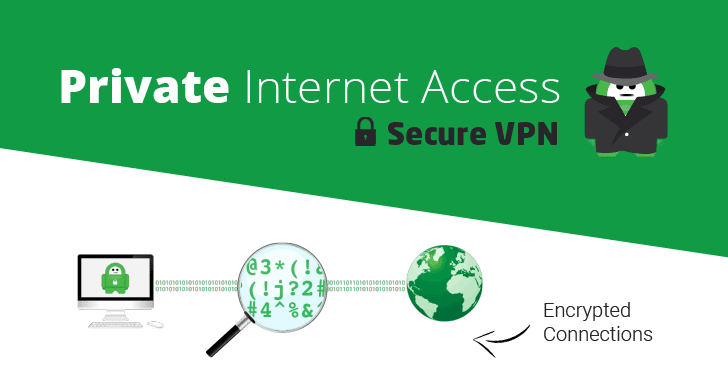 From video streaming to social networks, this VPN works anywhere anytime and gives the best that it can provide. Its major application includes Military-grade encryption that totally shields you from governments and hackers. Hence, you can enjoy less buffering or long waits as we have supercharged connections in PrivateVPN.
Unleash the internet in a minute, whether you're on a computer, smartphone, tablet or router. This best free VPN for Android lets you surf easily with no restriction, with no coding required. The best part is it's easy to set up. All you need to do is simply download and connect. You're all set!
Features:
Video streaming works anywhere.
Military grade encryption that shields you completely from hackers.
Supercharged connections, no buffering.
12. NordVPN
Shield your browsing from hacking and surveillance using this best free VPN for Android! With NordVPN, all the online data that you send and receive through a tunnel that's strongly encrypted. Therefore, no one can get their hands on your sensitive information. NordVPN operates on almost all the popular platforms, including free VPN for Windows, macOS, Linux, Android, and iOS. Furthermore, you can connect up to 6 devices with a single account, including your smart TV, PC, and router.
Features:
Strongly encrypted online data.
Sensitive information is safe.
Works on all operating system platforms.
A single account can perform many functionalities.
13. CyberGhost VPN
By replacing your IP address, CyberGhost VPN furnishes you anonymous online. In this manner, regardless of what you do on the internet will dependably remain a puzzle to your Internet Service Provider, the administration, programmers, snoopy neighbors or whoever else is keen on your online movement. Hence, you can surf online anonymously anytime without revealing your true identity and do whatever business you wish peacefully.
Features:
Replaces original IP address with a random one.
This best free VPN for Android hides true identity.
Surf anonymously for a long period of time.
Hackers can never find the real you.
Related:
Conclusion
Though there are tons of best free VPN for Android out there, none are flawless, and all of them have one or the other kind of risk or limitation.
Some extend limited servers while some do not have the bandwidth. Some Others might actually compromise with the security and privacy.
If you really don't want to compromise, you should check out the above-mentioned VPNs for Android that we have for you!