Apple Music has its separate fan base however, canceling the subscription can be tedious, so we will tell you how to cancel apple music.
We all love to listen to music whether we are working out, playing games, doing daily chores, or even doing work from home. And when it comes to good music streaming apps or websites, we have loads of them like Gaana, Spotify, etc.
One of the best and most premium music application that is out there is the Apple Music application.
You would all think that since this application is an Apple product it is available only for Apple users, but to our surprise, it is available for both ios and android users.
This application contains the option of multiple playlists, artists of both national and international bases, so many podcasts, radio, special interviews of people and celebrities, etc. It contains everything you need these days to pass your time.
It also has a feature which is specially curated for each and every one of its users, that is, it's Daily Top 100 charts which is a playlist for every mood and also have songs that are based and similar to your taste of music and so much more which will always make you feel special and loved.
Trying is always the best option so if you want to give Apple Music a try, you can do so by free subscription of one month and getting the hang of it. You can then cancel the subscription as and when you want by following the given steps in this article.
In this article, we will tell you how to cancel Apple Music on any device that you want and the best possible ways are mentioned below.
Also Read: How to Cancel Netflix- Best Ways
The Best and Bad in Apple Music
Before we dive into how to cancel Apple Music, let's first get to know the good and bad in Apple Music.
Before you change your mind into canceling your subscriptions for Apple Music, you should know the pros and cons of it,
Pros
The app offers about 40 million songs to you for selection.
It has multiple features like My Tab, songs available for download, etc.
This is compatible with a lot of devices.
It gives you a 3 month free trial.
Cons
The app has certain country and region restriction. Though everybody has access to App Store, not everybody has access to this software.
It has a lot of ads.
It is DRM protected meaning that you can only play MP4 files and if you dont have Apple Music software on some other device that you want to play the songs on, you can't do that.
After this if you want to cancel Apple Music, here's how you can do it.
How to Cancel Apple Music on iOS
If you want to know how to cancel Apple Music on iPhone, iPad, or iPod touch, the process of doing so is the same for all iOS devices:
Open the app on th mobile device and then, open Settings and click on the tab that displays your name.
Tap on Subscriptions and then Active. You will be able to see two lists as Expired or Active depending on whether you have cancelled any subscriptions in the past or not.
Then find Apple Music subscription in the list, and tap on it to take the process further.
At the bottom of the screen click on Cancel and then click on Confirm to finish the process.
How to Cancel Apple Music on Mac
The process of canceling the Apple Music subscription on Mac depends on the OS version that you're using.
Here's how you can disable Apple Music subscriptions on macOS
Open the Mac App Store on your device and sign in.
Click on your name and then on View Information.
Scroll down and then click on Manage button which is next to Subscriptions.
You may be asked to enter your account password, so do that.
Then you will see the list of Active and Expired subscriptions,from there, find Apple Music and then click on Edit.
Tap on the Cancel Subscription button, and you're done.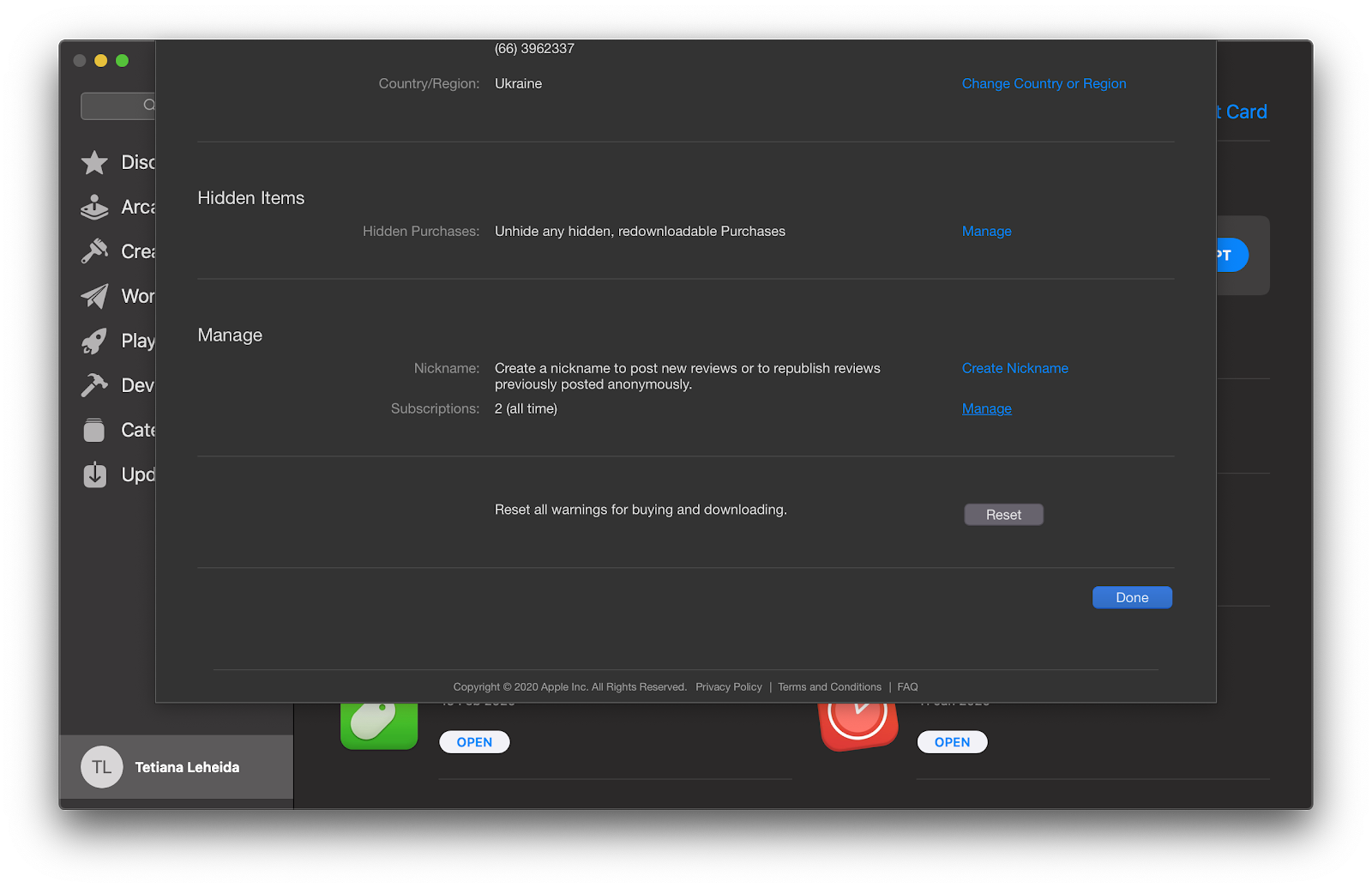 How to cancel Apple Music on Apple TV
For canceling Apple Music on Apple TV HD or Apple TV 4K follow these steps,
Start by launching the Settings app on the TV.
Then go to Users and Accounts and click on your account name which will appear under Users. This can be a bit tricky because you'll see the "Current user" option and "Your name's Account." But remember you have to choose the second option.
On the new screen that appears, click on Subscriptions and then on Apple Music Subscription and then go to Cancel Subscription to finish the proceess.
Also Read: How to Fix 100 Disk Usage- Best Guide
What happens once you Cancel Apple Music Membership
Onc you've finally pushed the Apple Music Cancel button, you might have some questions.
Firstly, even if you have canceled the subscription to Apple Music the application of the same doesn't get removed from your device whatever it maybe. You have to intentionally remove the application.
So unless and until the application is not uninstalled you still have a chance to renew the membership anytime you want to do that.
Below are some of the other queries that you may have in mind,
Will your Apple music disappear? 
Yes, sadly this will happen.
Apple preserves all the music tracks in the application to ensure that the terms of subscription are not violated. Once you cancel the subscription you cannot play your tracks, the song will start to play on you click on it and then after a few seconds a message appears saying that your subscription has expired.
Even if you have downloaded the tracks, Apple still won't give you access to them.
If you're using a Family Plan, will other members lose access if you cancel? 
Yes, this will also happen.
So if you have an intention of cancelling your subscription, make sure you tell your partners in Apple Music before pushing the Cancel button.
They will have the time to add someone else to the account or even change the plan if they wish.
How to cancel Apple Music auto-renewal? 
Yes, this can actually be done.
If you're not sure you would be willing to use Apple Music once the billing period ends, it's better to make sure that your subscription to the same won't be renewed automatically by the team.
To do so open the app on your Apple device and then go to your profile icon in the top right corner.
From there click on View Apple ID then, Subscriptions and go to Manage. You will find the Turn off the auto-renewal option, click on that and confirm.
How do I switch to a different plan? 
You can change the Apple Music plan if you want — for instance, you've been using Individual plan uptil now then you can decide to switch to Family — and for this you don't have to wait until the next billing period.
Simply go and create a new plan and Apple will cancel the auto renewal of your current subscription automatically.
So these are all the possible ways of how to cancel Apple Music. One thing that you should keep in mind is that subscriptions are here to stay.
Whether you decide to stick with any of the premium music apps around the web, to access all the features and the vast collection of music you will need to subscribe and for this you can find the most affordable way for yourself.
Hope it helps!